Family Liaison Officer (FLO)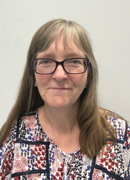 Hello, my name is Lorna Stapley, I am the Family Liaison Officer here at Nexus Special School. My role is to provide pastoral support to parents and carers to ensure that their children can learn positively and flourish during their time at Nexus.
I am able to help with issues that you may have in relation to supporting your children both at home and in school. I work to encourage parental involvement within school, signpost to agencies (where appropriate) and support children during the school day. Most recently this has also involved supporting families during the COVID pandemic; liaising with school staff for support with behaviour, homework, home learning, free school meal vouchers, transport and anything else to make life a little easier. The FLO can support you in discussions with social services, as well as any other external agencies.
Should you have a personal concern or school related issue, then I am here to offer support.
I liaise with all school staff, always in the best interests of the children and their families. I work impartially and confidentially and can provide a 'listening ear' if you ever need advice or support.